HAWK (SEX AND BULLETS 2)
AMAZON COM
AMAZON UK
AMAZON CA
AMAZON AUS
APPLE
NOOK
KOBO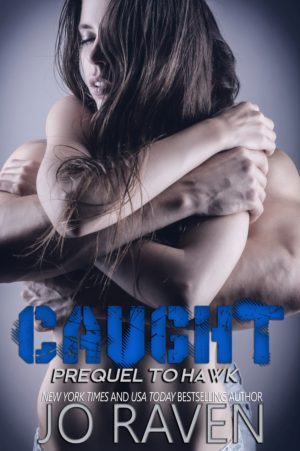 CAUGHT (Prequel to HAWK)
Currently ‪#‎FREE‬ on all platforms as a THANK YOU to my readers!
~ HAWK is a cocky bastard. Rich, handsome, sexy. He cast his net and I was caught. We have an arrangement: no attachments, no feelings. Only hot, awesome sex.
I'm perfectly fine with that. If only my head—and my heart—didn't have other ideas…
GET CAUGHT (Free on all platforms, including Amazon com – not yet free on the other Amazons, but you can read it on Wattpad or in my readers' group):
AMAZON COM
APPLE
NOOK
KOBO
WATTPAD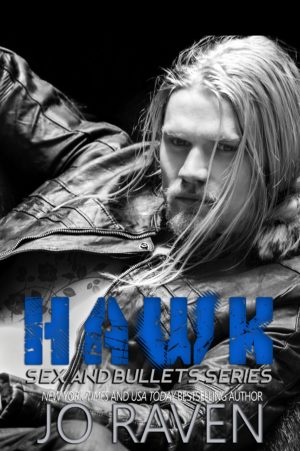 HAWK (Sex and Bullets 2) is now live!
This is a standalone, romantic suspense, full-length novel
~ The only thing keeping me sane is Hot Body. Her name is Layla, and all that matters is that she's gorgeous, sexy, and great in bed—until I wake up tied up and gagged, Layla standing over me. Sounds promising, huh? A pretty girl, maybe handcuffs and a whip?
But that's not our scene, and the pissed-off men who kidnapped me are lurking in the shadows, ensuring that this experience won't be fun at all…
GET HAWK – only #99c, the price will go up a few days after release!
AMAZON COM
AMAZON UK
AMAZON CA
AMAZON AUS
APPLE
NOOK
KOBO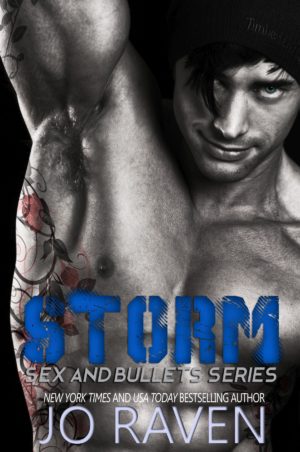 STORM (Sex and Bullets 1) is currently on promo at only 99c!
~ Raylin is on the run. Her father's associates will stop at nothing to claim the money he owes them—including killing her. A last ditch ticket to Florida, a temporary house to hide in and no future to look forward to. That is, until she meets Storm, a tattooed bad boy who is housesitting down the beach and doing repairs for the summer.
A perfect place, a perfect pair of strong arms, a spot of calm in which to hide for a while—or is it?
Drop-dead gorgeous, kind, and hot in bed, Storm may not be what he seems. Who is the real Storm, and what is he hiding? Raylin had better find out before the bullets begin to fly.
GET STORM:
Amazon COM
Amazon UK
Apple
Kobo
Nook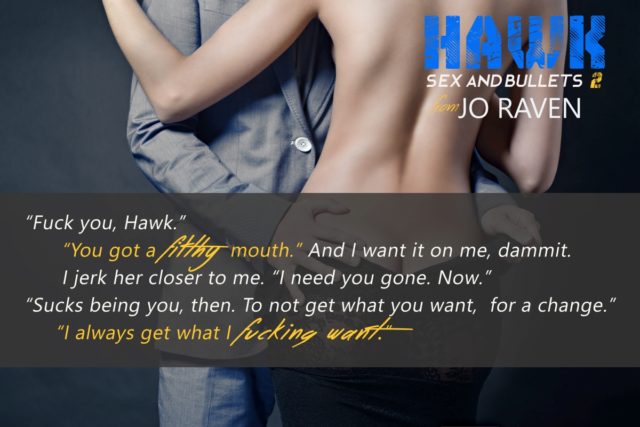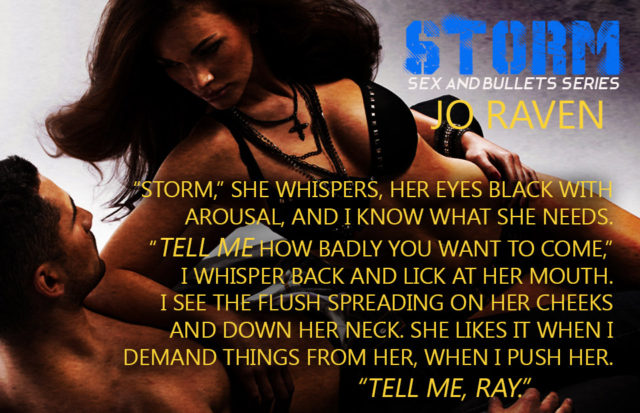 PLEASE NOTE THAT I AM AN AMAZON AFFILIATE.